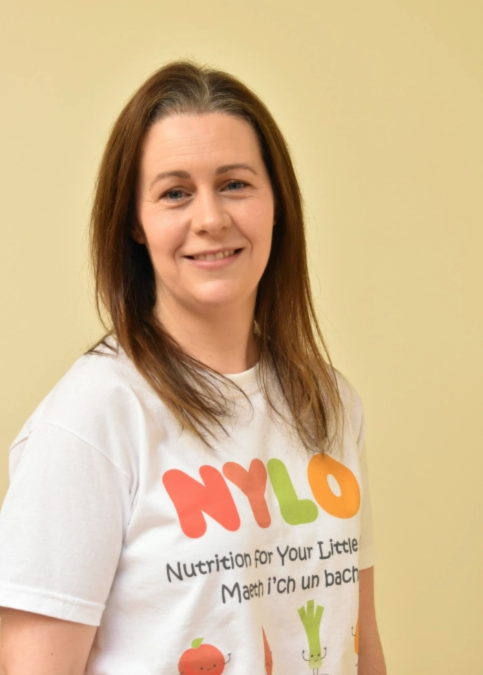 Claire Fulthorpe
Lead Dietitian
Favourite activity:
Cooking and walking the dog
Favourite fruit/vegetable:
Mango/Mushrooms


I studied BSc Human Nutrition and Dietetics at Cardiff Met (UWIC when I attended), I qualified as a Dietitian in 2007 and joined Cardiff and Vale UHB Nutrition and Dietetic team. I have a range of experience of supporting different communities in Cardiff and have specialised in Early Years nutrition since 2014 when I joined the Public Health Dietitians team. Looking after my 2 children and my dog keep me busy at home.
I am passionate about good nutrition for young children and love supporting families to help achieve this. The NYLO sessions are fun for the whole family and provide lots practical tips to try at home.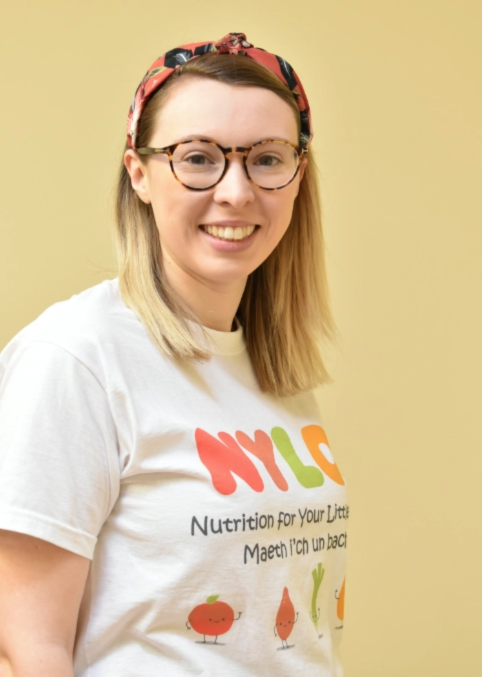 Ceris Devereux
Public Health Dietitian
Favourite activity:
Hula Hooping
Favourite fruit/vegetable:
Pink Dragon Fruit

I studied MNutr Nutrition and Dietetics at The University of Nottingham and am a registered dietitian. I have worked within acute and community dietetics helping adults and children to stay healthy. I have experience supporting children and family members to make lifestyle changes which benefit the health of the whole family.
Here at NYLO we love working with families while having lots of fun. Our team is friendly and non-judgemental and have lots of knowledge on getting children to eat a healthy diet.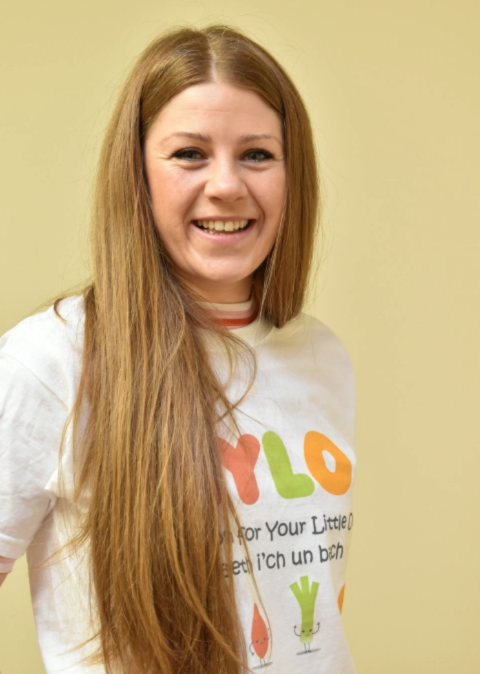 Lis Extence
Dietetic Assistant
Favourite activity:
Lego
Favourite fruit/vegetable:
Broccoli

I studied Health and Nutrition at Copenhagen University. I have worked as a chef in various kitchens, all of which have involved cooking nutritious dishes from scratch. Before studying my degree, I worked with several families and their little ones as an au pair. I have experience in promoting healthy eating and cooking skills and nurturing child development during early years.
The best thing about the NYLO programme is meeting families and having fun together. The NYLO programme is a great way for us all to share ideas about healthy lifestyles and cooking tips.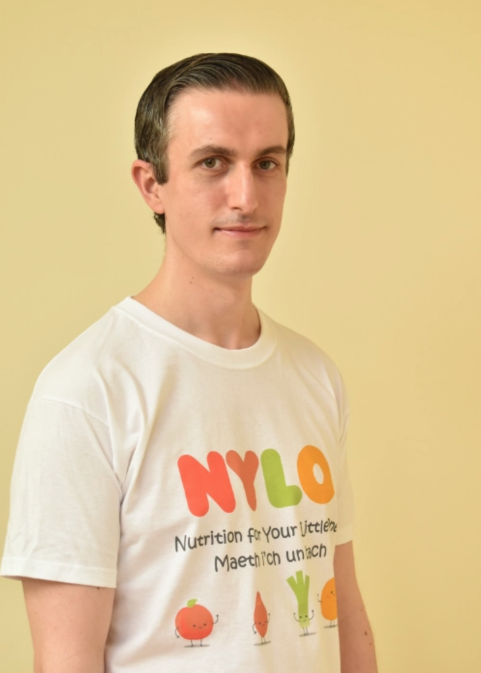 James Jones
Dietetic Support Worker
Favourite activity:
Riding my bike
Favourite fruit/vegetable:
Bananas

I have worked in public health dietetics since 2018, delivering the Community Food and Nutrition Skills (level 1) and Get Cooking courses. Prior to this, I worked in the dietetic departments in Llandough Hospital and Princess of Wales Hospital, Bridgend.
I really enjoy helping people make changes to their diets that help them lead healthier lives. The NYLO programme can show you great ways to make healthy changes to the food you and your family eat.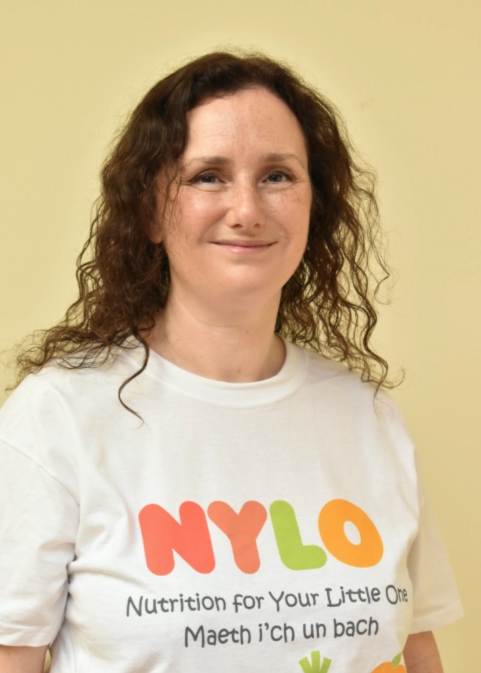 Cat Siviter
Dietetic Support Worker
Favourite activity:
Walking with my family and dog
Favourite fruit/vegetable:
Raspberry / pepper


I studied nutrition and food technology at university, and have worked as a home economist for most of my career. I have mainly been teaching, cooking, researching, testing and demonstrating all things foodie!
Working closely with families and helping them make healthier changes to the way that they cook and eat.