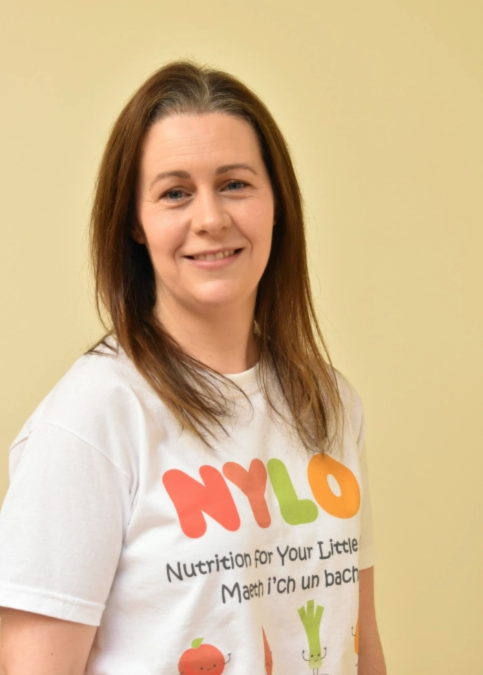 Claire Fulthorpe
Lead Dietitian
Favourite activity:
Cooking and walking the dog
Favourite fruit/vegetable:
Mango/Mushrooms


I studied BSc Human Nutrition and Dietetics at Cardiff Met (UWIC when I attended), I qualified as a Dietitian in 2007 and joined Cardiff and Vale UHB Nutrition and Dietetic team. I have a range of experience of supporting different communities in Cardiff and have specialised in Early Years nutrition since 2014 when I joined the Public Health Dietitians team. Looking after my 2 children and my dog keep me busy at home.
I am passionate about good nutrition for young children and love supporting families to help achieve this. The NYLO sessions are fun for the whole family and provide lots practical tips to try at home.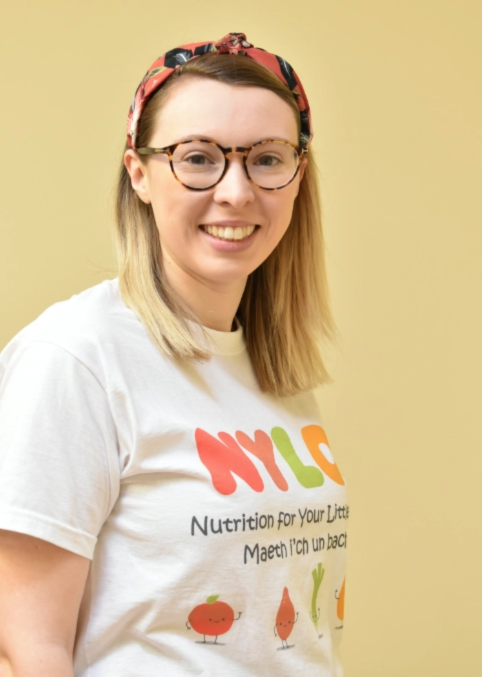 Ceris Devereux
Public Health Dietitian
Favourite activity:
Hula Hooping
Favourite fruit/vegetable:
Pink Dragon Fruit

I studied MNutr Nutrition and Dietetics at The University of Nottingham and am a registered dietitian. I have worked within acute and community dietetics helping adults and children to stay healthy. I have experience supporting children and family members to make lifestyle changes which benefit the health of the whole family.
Here at NYLO we love working with families while having lots of fun. Our team is friendly and non-judgemental and have lots of knowledge on getting children to eat a healthy diet.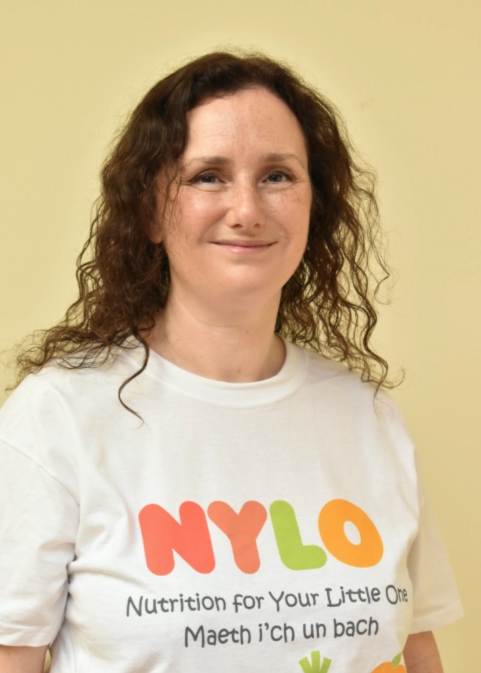 Cat Siviter
Dietetic Support Worker
Favourite activity:
Walking with my family and dog
Favourite fruit/vegetable:
Raspberry / pepper


I studied nutrition and food technology at university, and have worked as a home economist for most of my career. I have mainly been teaching, cooking, researching, testing and demonstrating all things foodie!
Working closely with families and helping them make healthier changes to the way that they cook and eat.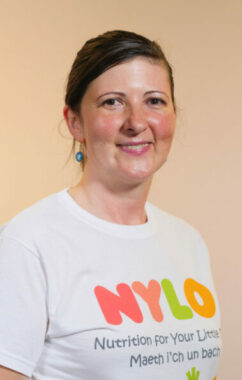 Ela Vaida
Dietetic Support Worker
Favourite activity:
Walking
Favourite fruit/vegetable:
Brocolli

I studied Nutrition and Weight Management Level 3 and I enjoyed working in the community and offering nutrition related information to parents.
I am passionate about working with families, support them to make healthier choices and introduce children to a variety of foods which would benefit their long term wellbeing.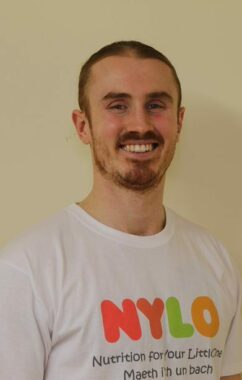 Jack Marshall
Dietetic Support Worker
Favourite activity:
Riding my bike
Favourite fruit/vegetable:
Bananas

I studied BSc Food with Nutrition at Bath Spa University and joined Cardiff and Vale UHB Public Health Dietetics Team in 2018. I am a Registered Associate Nutritionist (ANutr) for the Association For Nutrition and an Associate Member of the British Dietetics Association. In the last 3 years, I have been delivering and supporting community based nutrition programmes for children, vulnerable young adults, parents and community workers.
I am passionate about nutrition and its beneficial effects on individuals. I am also enthusiastic to be a part of the NYLO team. The NYLO programme is great for families and is full of fun top tips on healthy eating.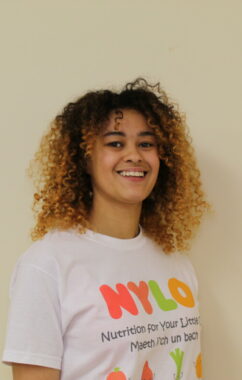 Ella De-Kretser Armstrong
Dietetic Support Worker
Favourite activity:
Sewing and Drawing
Favourite fruit/vegetable:
Satsuma

I studied BSc Clinical Nutrition at Plymouth University, graduating in 2018. As a Paediatric Dietetic Support Worker at the Princess of Wales Hospital in Bridgend, I gained experience providing first line advice on faddy eating, cows' milk protein allergy and nutrition support to families for their children. 
I enjoy getting families interested in new foods by playing games and activities in a fun and relaxed setting. The NYLO programme allows us to get to know our families and discuss the problems they face with making healthy food choices that meet and satisfy the whole family's needs.