Tips for cooking with children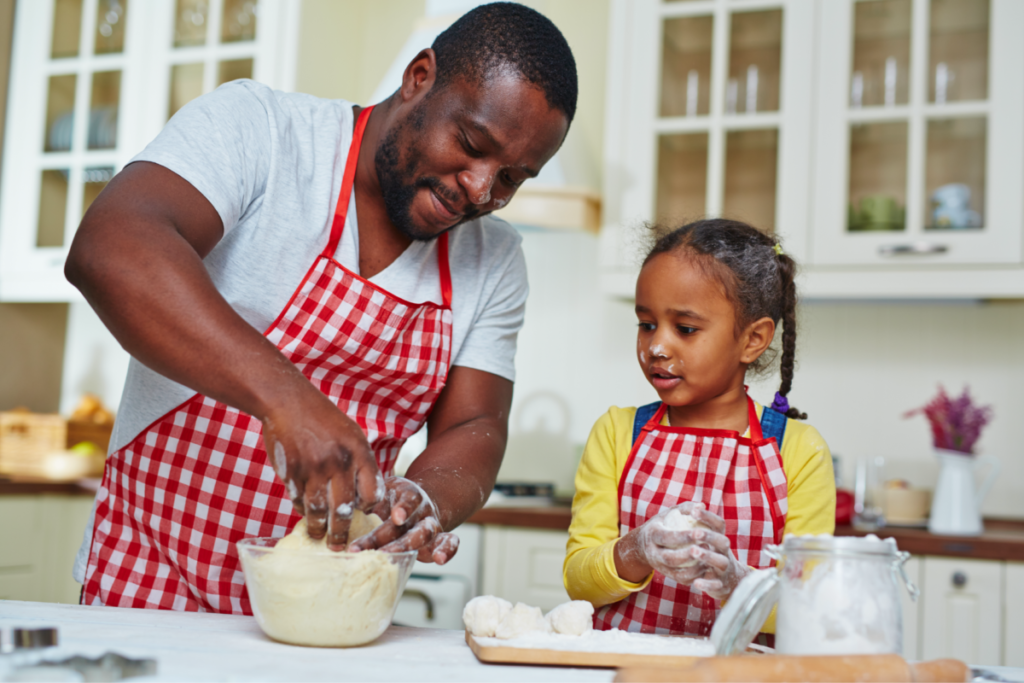 The benefits of cooking with children
Cooking with your child from a young age can offer a wide range of valuable learning opportunities. Giving children the chance to explore food in a safe and fun way outside of meal times may help reduce anxiety around food. Children are much more likely to try new foods if they have seen where it comes from and helped with the preparation. Having repeated positive experiences during food activities can increase a child's confidence around food, and help to ensure healthy eating habits in later life.
Cooking can help to develop many skills
Coordination

– chopping stirring, squeezing, mashing, mixing, tearing

Fine motor skills

– sprinkling, spooning, spreading, cutting, kneading

Independence

– carrying out tasks on their own, weighing out and washing fruit and vegetables

Cognitive development

– thinking, problem-solving, and creativity

Cause and effect

Language and Numeracy
Remember cooking together with your little one can also be a lot of fun!