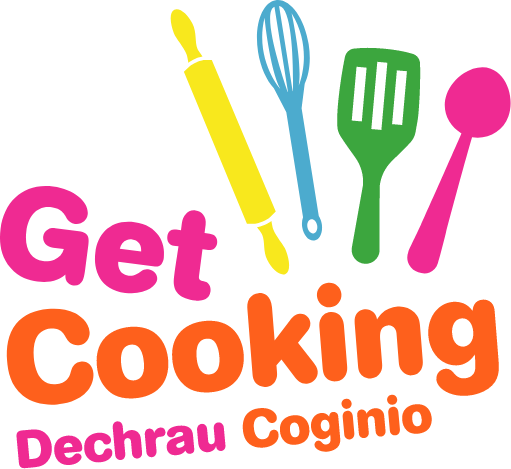 How can I book a place on
the course?
If you would like a place on a Get Cooking course ask your Health Visitor or a Community Nursery Nurse to complete a referral form for you. If you prefer you can contact the Public Health Dietitians Team yourself on 029 20 907699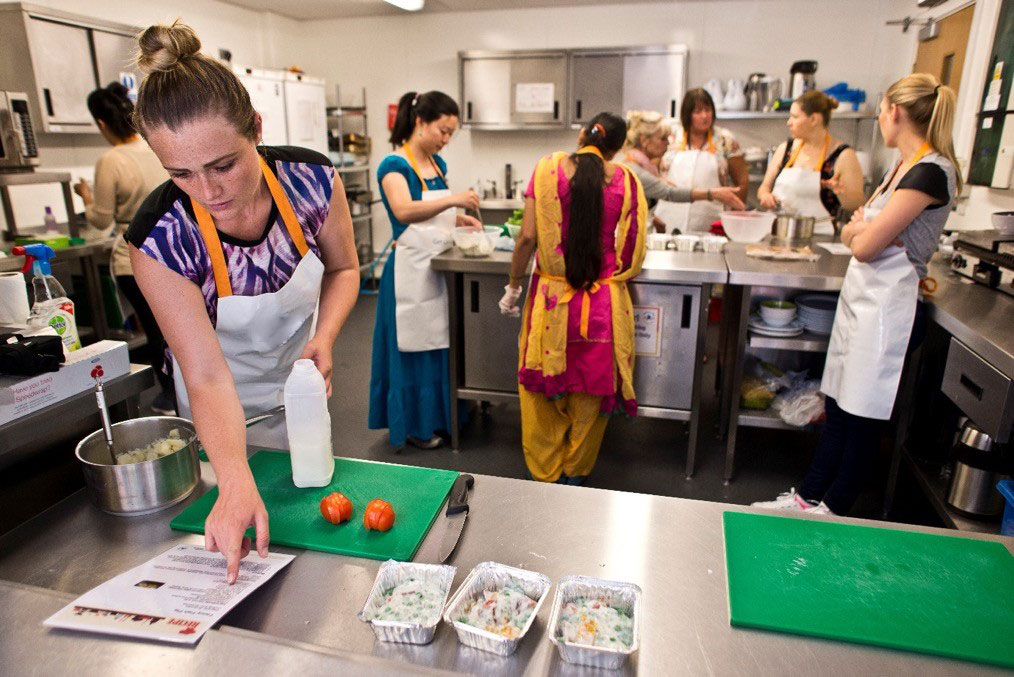 Get Cooking is a free 8 week cooking course for mums, dads and other carers. The sessions are run once a week for two hours each. Experienced and new cooks are welcome!
What does the course involve?
The sessions are fun and relaxed and the group will be small with around 6-8 people.
The sessions all involve hands-on cooking and some include activities about healthy eating and food safety. You will usually be cooking as a pair or as a small group.
What will I gain from Get Cooking?
Try a range of cooking skills.
Quick, easy and tasty meal ideas that your whole family can enjoy.
Make at least 12 healthy recipes.
A free gift when finishing the course.
The chance to gain Agored Cymru credits.
Free portion of what you have made to take home and try with your family.
Meet other parents or carers.
Tips on keeping your family healthy even when money is tight.
If you have any special dietary needs, the course tutor will discuss this with you.
How can I book a place on the course?
If you would like a place on a Get Cooking course ask your Health Visitor or a Community Nursery Nurse to complete a referral form for you. If you prefer you can contact the Public Health Dietitians Team yourself on 029 20 907699
Other Family Programmes